Allabout Business Support and our Vision………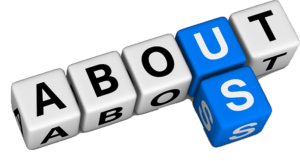 Being in business is not as easy as it seems. There are so many aspects of running a successful business, and each aspect needs to be monitored on a regular basis. As you know, these include, product research, location of trading, supplier research, stock levels and variety, sales and marketing of your business as well as your chosen products, financial support, business documentation and workflow procedures, accounting of the business, running your office whether by yourself or staff, employing the correct staff, order taking and deliveries, accounts that need to be paid on a regular basis, collecting debts owed to the business for goods delivered, extra long working hours, the list goes on and on.
Allabout Business Support was founded by business professionals who have spanned over 30 years of working with businesses in all aspects of support, such as those listed above. Our team knows business, knows how to see a well running area of expertise, and how to spot areas of concern where assistance, advice or direction is needed. We can work with you in any area of concern you may have, to correct situations which may be easily rectified, we can simplify processes, and we won't invade or take over your business. Our way of running OUR business, is to be behind the scenes, working WITH you to make you stress less. We don't need to be on site all day every day, but can certainly do that for you too if you wish, by providing you with a permanent staff member for whatever is needed. We aim to only be on site for a few hours a day, or one whole day once or twice a week, or for a week or two just to provide you with some well earned BUSINESS SUPPORT.
Our Vision is to be there for YOU, in any way you need us, to help you with YOUR BUSINESS financial Growth.
But not only for you……
In the near future we will be announcing a very exciting project to enable a few year twelve school leavers the opportunity to start a career in their chosen field with our support.  We believe in being thoughtful and considerate towards the community, providing a portion of all received funds to a different charity each quarter, and will provide sponsorship to community clubs when possible.
Christine Ager
Finance and Credit Manager
Allabout Business Support (ABS)
email: Christine@aabsupport.com.au
Moinul Dipu
Operation Manager and Business Coordinator
Allabout Business Support (ABS)
email: moinul@aabsupport.com.au